2018 Artists
TINPAN ORANGE
Tinpan Orange are one of Australia's most loved brother-sister outfits. With the ethereal and mesmerising Emily Lubitz at the helm, joined by her brother, guitarist Jesse Lubitz and violin virtuoso Alex Burkoy, Tinpan Orange's heavily stylised dark-folk-country music combines the highest levels of song-craft with an aching, sweeping romanticism.
THE MAES
Melbourne, Australia's The Maes (formerly The Mae Trio) bring their unique contemporary twist on folk music with their sophomore album, Take Care Take Cover. The Maes are sisters Maggie (banjo, guitar and vocals) and Elsie Rigby (violin, and vocals). Elsie and Maggie grew up steeped in music playing in their family band and spent their childhood going to music festivals and camps, choir rehearsals and concerts.
"The Mae Trio songs are powerful, the vocal harmonies soar, and their own instrumental prowess is impressive" Penguin Eggs
"quite simply breathtaking" Rhythms Magazine
OPAL OCEAN
Opening the borders of genre, acoustic guitar duo Opal Ocean fuses together Rock and Flamenco techniques to create their own unique wall of sound. After meeting in 2013, Alex and Nadav have been taking the world by storm with videos of their distinctive genre going viral on social media.
TULLARA
Singer/songwriter/multi-instrumentalist Tullara, has quickly developed the reputation as one of Australia's brightest up and coming performers. Renowned for her percussive finger tapping, guitar playing wizardry (not to mention the power of her voice), Tullara has an endearing stage presence full of raw, powerful honesty and swagger. Tullara has racked up performances at festivals including: Woodford Folk Festival, Queenscliff Music Festival and Mullumbimby Music Festival, just to name a few.
"Tullara has a way with words and a way with that guitar. She's a gifted artist just at the beginning of what looks to be a promising adventure ahead." - John Butler
MISS EILEEN & KING LEAR
Miss Eileen and King Lear are a brother/sister duo from Melbourne. Mixing rock, folk, pop, and laden with strong harmonies, they have created a unique sound that compliments their dynamic personalities.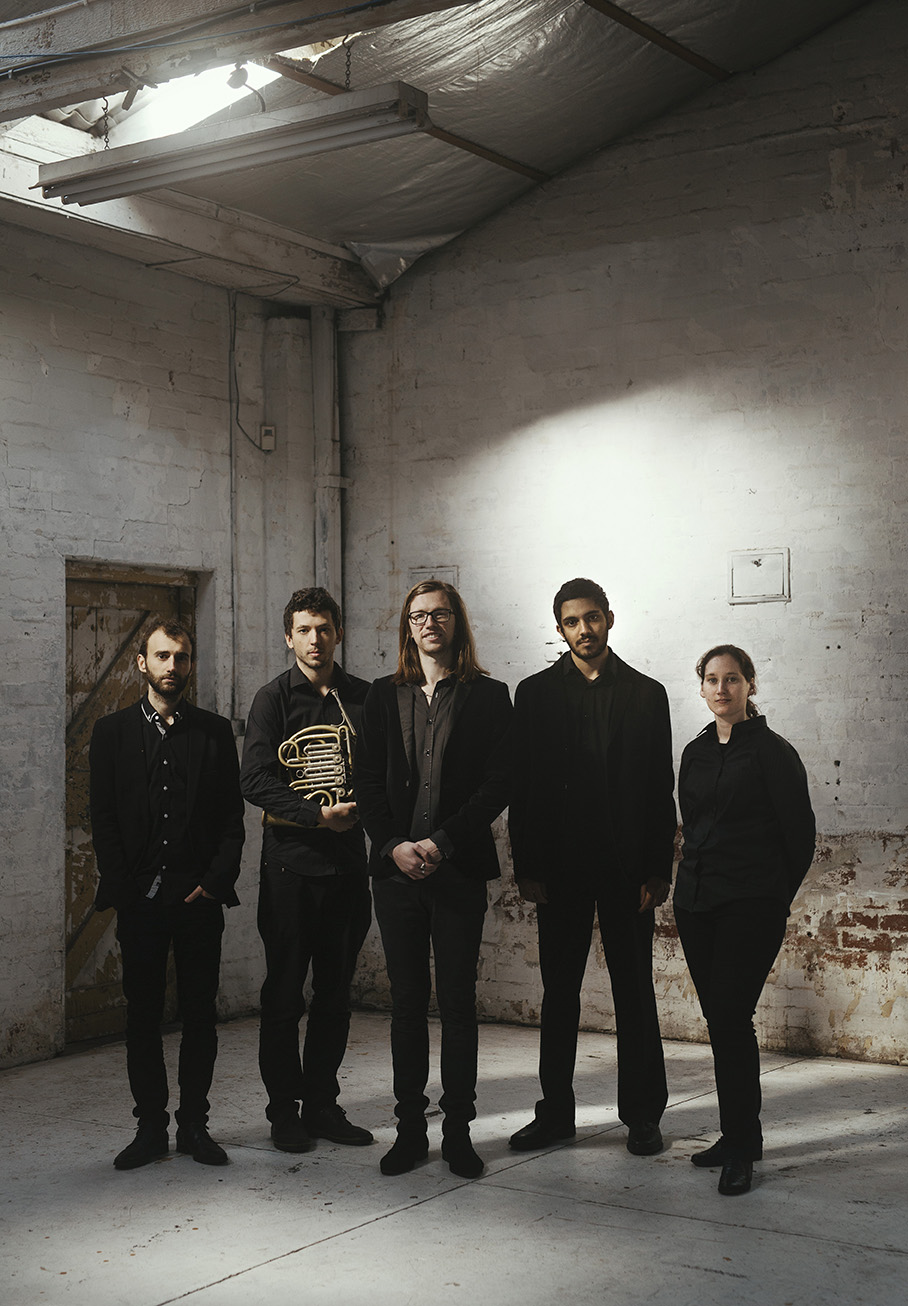 THE BEAN PROJECT
From the eastern suburbs of Melbourne, Australia come The Bean Project, a vibrant brass-folk quintet blending the raw sounds of folk, jazz and singer-songwriter - most aptly described as 'the odd marriage of James Taylor and The Cat Empire'.
Named the Folk Alliance of Australia's 2016 Artist of the Year and having performed at Port Fairy Folk Festival, The National Folk Festival and Folk Alliance International (USA) in 2017, The Bean Project released their debut album 'Naked Trees', described as being "like a good whisky - strong, woody and rich."
ALICE NIGHT
Alice Night performs stripped back folk songs with rich narrative, one part political, two parts personal. Her live shows are an intimate experience of empowered vulnerability with an authenticity that is palpable. "...the tone to Alice Night's voice is just irresistible." Dave Ruby Howe - Triple J Unearthed.
BABAGANOUSH
Raw tastings of the best Gypsy Music, Balkan Beats & Greek Folk. Babaganoush are an energetic exuberant, rapturous dance band for indulging in ancient folklorique sounds with an edge of unequivocal conviction. Authentic and exquistely heartfelt, the band has an organic beauty that is rare and unforgettable. Don't miss them!
CASS CURRAN
Cass Curran - singer, songwriter, storyteller - delivers a wholesome blend of folk, country, jazz, swing, soul and gospel in a rich, unique and authentic vocal style. Cass's sets combine original songs with personally flavoured covers, the whole lot peppered with relatable short stories and garnished with joy and laughter.
CATH CONNELLY
A popular performer at concerts, festivals and venues across the globe, Cath Connelly delights the audience with her skills on the Celtic harp. Combining storytelling with harp music, you are in for a treat as her performance brings out the best of the Celtic harp tradition. The performance includes a selection of tunes from Ireland, Scotland and Wales as well as some original compositions. What a delight!

"Spiritual director, retreat leader, and one of the world's finest Celtic harpers. Her music sits in that liminal space where music meets spirituality."
GIRL ON THE HILL
Girl on the Hill is young singer-songwriter, Sadie, and her brother Charlie. Performing unique indie-folk songs on guitars, ukes, drums and a fiddle, the duo own the stage with their youthful vibrancy and musicality.
GUYY & THE FOX
Soaring violin meets acoustic guitar in this award winning, international touring duo. Guyy & the Fox are known for their dynamic and captivating performances as well as their eclectic songwriting, ranging from epic instruments and haunting ballads to energetic world music.
KHRISTIAN MIZZI
Khristian Mizzi is a Melbourne artist known for his heart-opening original songs and his intimate live performances. Mizzi's songs explore humanity, social injustice, and hope, inspiring and enlivening audiences wherever he plays. With a folk sound that recalls the greats of the 1970's Contemporary Folk movements, Mizzi creates a connection with the past while offering a fresh new voice to the 'words and chords' tradition.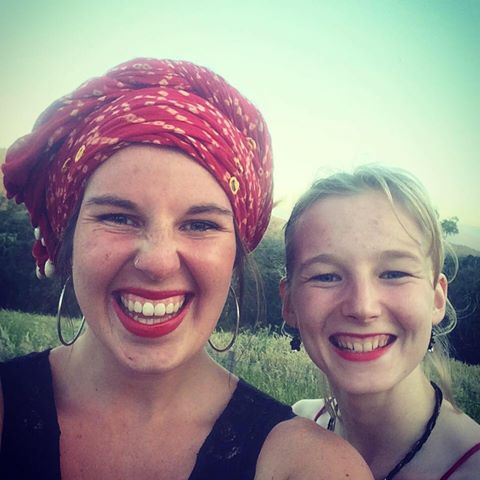 LITTLE GIANTS
Little Giants is a funky folk duo (sometimes trio) with a fresh new flavour. Playing a variety of covers and originals the girls harmonies alone capture the audience, while the infectious energy they play with makes you just want to get up and groove during their energetic and engaging live shows.
LUCY PIERCE
Lucy's music weaves intimate narratives of raw heartfullness and tender vulnerability, as the cadence of her songs trace threads of meaning-making, drawing on myth and dream, quest and grief, to navigate the journey of her own becoming. Authentic and raw, this is music of the heart.
NIA DANCE WORKSHOP - WITH JACINTA BIRCHALL & SANTHA PRESS
Start your day at the River Folk Festival with an inspirational dance to fabulous music! Jacinta Birchall and Santha Press have extensive performance backgrounds. They are also both local Nia Technique (www.nianow.com) facilitators who are passionate about creating a space where everyone feels comfortable to move in their own body's way.
NIA DANCE WORKSHOP - WITH SANTHA PRESS & JACINTA BIRCHALL
Nia is an hour of movement fun that conditions your whole body to great dance music from all over the world. Find your own way of moving at your own pace in a friendly and supportive space. The Saturday session will include Nia's 5 stages, inspired by Feldenkrais work with Jacinta. Sunday's session with Santha will begin with a languorous, relaxing vocal meditation.
NIGEL WEARNE
Nigel Wearne is a folk/country singer-songwriter, luthier, poet and gleaner. Equipped with personally handcrafted instruments, he melds finger-style guitar, clawhammer banjo, folk and honest storytelling. "One of Australia's emerging songwriters" (Tone Deaf) with "the narrative-fuelled prose of Paul Kelly" (Beat Magazine). "Warmth flecked with grit… beauty awaits" 4 Stars – Rolling Stone Magazine.
PHOEBE LIKE THE MOON
Phoebe like the Moon is a Byron Bay born, Warburton-based folk musician, vocalist and multi-instrumentalist, whose powerful stage presence, mesmerising voice, and intricate melodies have won the hearts of all who hear her. Phoebe's songs are stories, weaving a tapestry of haunting folklore and fairy tales like a map of her heart.
SPIRITUS
Spiritus are a New Soul/Roots group fronted by three powerful Chilean/Australian women. Their music is a translation of personal experience, thoughts and feelings expressed through exploration of genres, intricate vocal arrangements, use of syncopation and punchy lyrics. Spiritus will captivate you and have you hanging off their every word.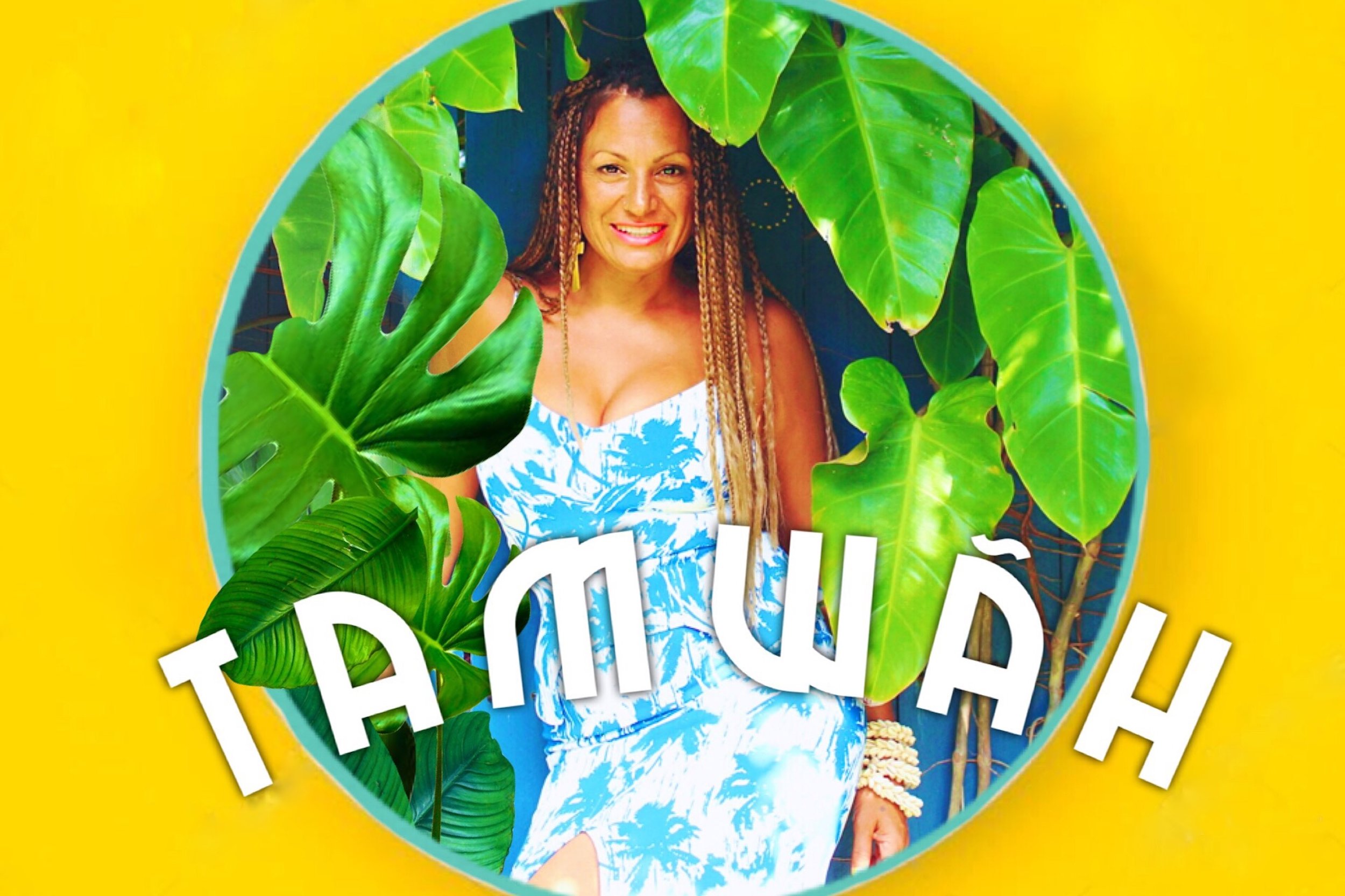 TAMWAH
Tamwah is a spirited song woman, radiating out of Byron Bay, Australia. Vivaciously intertwining Afro-Brazilian rhythms, Roots, Hip Hop, Soul and Jazz into a Tropical, cosmic flow that produces a lasting connection with listeners. Tamwah's music is quintessence of her multi-ethnic linage; Aboriginal, European, Afro Portuguese & Sinhalese. Tamwah's a poet & beat maker with two EP's, an LP under her belt & a NEW single, "Beijos". Live, Tamwah is a flavourful mix of Acoustic and Electro. She symbolises strength, femininity, love & service to mother earth thru her songs. May your heart & mind be ready for the revolution!
Birds of Paradise Dance & Sound Workshop with TAMWAH
In this dance & sound workshop,Tamwah is your multicultural & multi dimensional guide to exploring & grounding your spirit with the elements. She will take you on a fun journey of discovery & play through your energy centres (chakras.) This unique flow of cultural practices/dance movements, breath work & sounds are gathered from around the world with the intention to activate your light frequency body & fill you with JOY! You will sweat and work your body, spirit & mind in a temple space. All to a jammin sound track!
THE ANECDOTE
A captivating and fire-spirited acoustic trio. With cello, trumpet, percussion and vocals, their music is a marriage of sculpted songs, poetic lyrics and improvisation. Drawing from elements of folk, world music, reggae and jazz, They are a dazzling and stunning live experience impassioned in performance.
TOM RICHARDSON
Described as the best opening to a festival yet at Port Fairy Folk Festival, it's not uncommon to experience people laughing, crying, dancing and singing - often long after the show has finished.Tom is seen dancing over his pedals, creating beautiful soundscapes of vocal harmonies, guitars, effects and percussion.
YOGA LOVES MUSIC - WITH TRUE SPIRIT REVIVAL
Imagine a yoga practice, merged with live music, humour, playfulness and connection. Step into a soulful blend of contemporary grooves, weaved with traditional mantras and paired with heart wisdom. A workshop combination of live sound and a yoga practice fuelled on waves of vibrational soundscapes & collective breath, invoking the highest connection to our true essence and awakening of mojo!
B.Y.O YOGA MATS FOR YOGA IN THE PARK ON SATURDAY MORNING!
THE WAYWARD NIGHTINGALES

Three women who have journeyed with a respect for the land they have walked on bring you old tales, new takes and unsung histories ... With slide guitar, banjo, fiddle and mandolin they offer their own style of folk-roots-country. Three distinctive voices resonate, creating a unique and intimate sound from this Northern Rivers Collective. The Wayward Nightingales offer you something authentic and beautiful - that type of beautiful with enough dirt and soul to keep it real.
ZAC SABER
Zac Saber is a singer-songwriter with a unique twist. With a style that lends from somewhere between folk, pop and blues he utilises soulful vocals, blues influenced harmonica, intricate guitar styles and foot mounted percussion to achieve a sound far larger than the quantity of his band members.
WOODY'S WORLD UKULELE SCHOOL
The Woody World Band are renowned for entertaining and engaging children around Australia. Their live shows have been likened to a Teddy Bears' picnic with Dr Suess at Woodstock. Woody inspires young hearts and bodies with his acclaimed live show that celebrates original kids music, colourful puppetry and theatrical adventure. Woody has taught in the classroom, in music education and in the outdoor setting for more than 15 years. Alongside his performing, Woody runs Woody's Ukulele School, which offers kids (6+) and parents a lovely introduction to the ukulele. These popular workshops encourage family music making so arrive early to secure your spot. LIMITED UKES AVAILABLE!
"Put Woody's World at the top of your list." Kids in Adelaide
Audiences were captivated and inspired watching Woody perform" Melbourne Recital Centre
"A truly magical, heartfelt and fun experience" Adelaide Festival Centre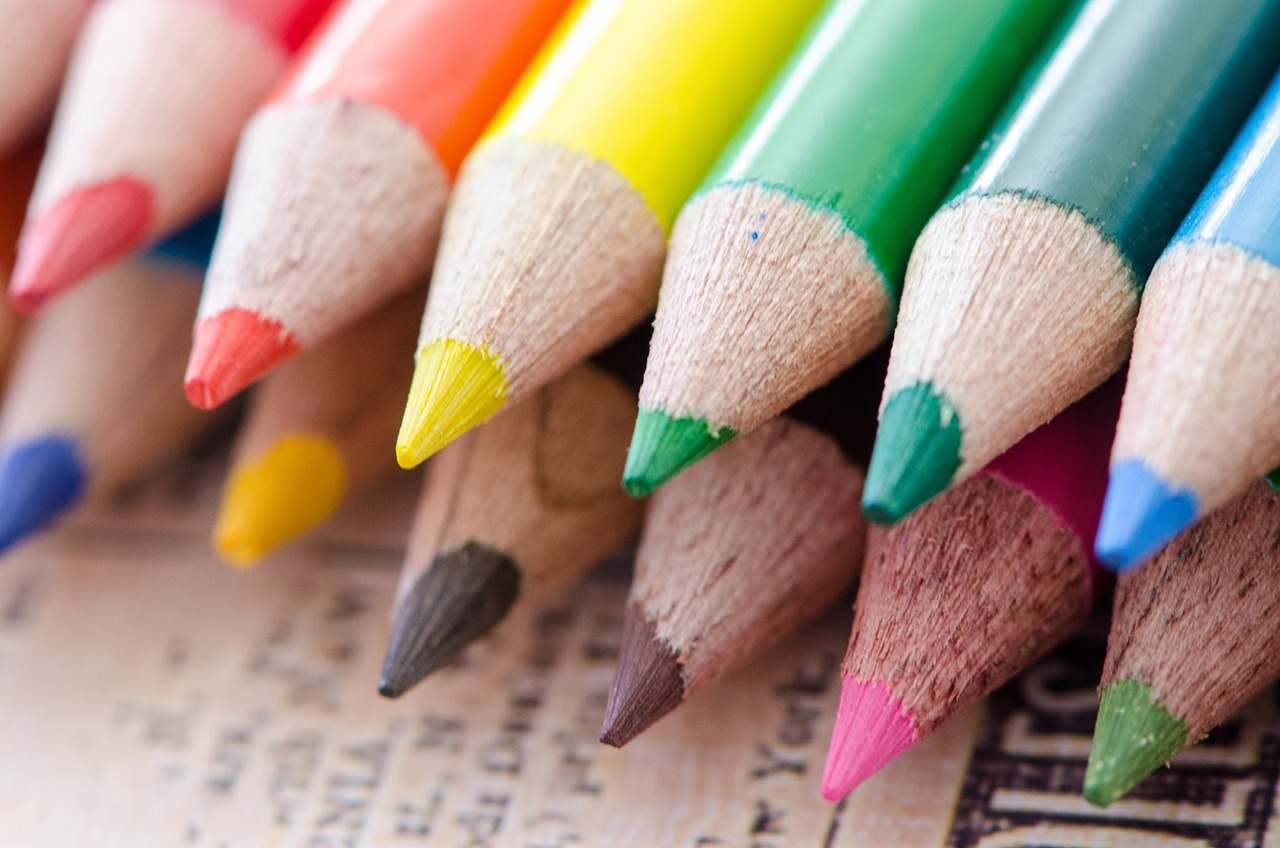 Children's Activities!
The River Folk Festival will be hosting a Children's Activity Space in St Mary's Hall on Saturday 17th March from 12noon-4pm. All children must be accompanied by a ticket holding adult.
Activities include:
- Chillout space with books and cushions
- Clay Play ($5)
- All Day Art
- Face painting ($5)
- Animal Mask workshop
- Storytelling and shadow-puppetry