2019 Artists
CASS CURRAN
Cass combines story, humour and song to serve up a mix of folk, country, jazz, swing, soul and gospel that's as wholesome and hearty as a home cooked dinner. Unique takes on old favourites blend with gutsy originals in the telling of relatable tales, mostly about that old chestnut – Love. Cass will follow up her debut release, Travellin' Home, a country influenced album of songs of love, loss and recovery, with a swing/jazz/soul album of crazy love songs.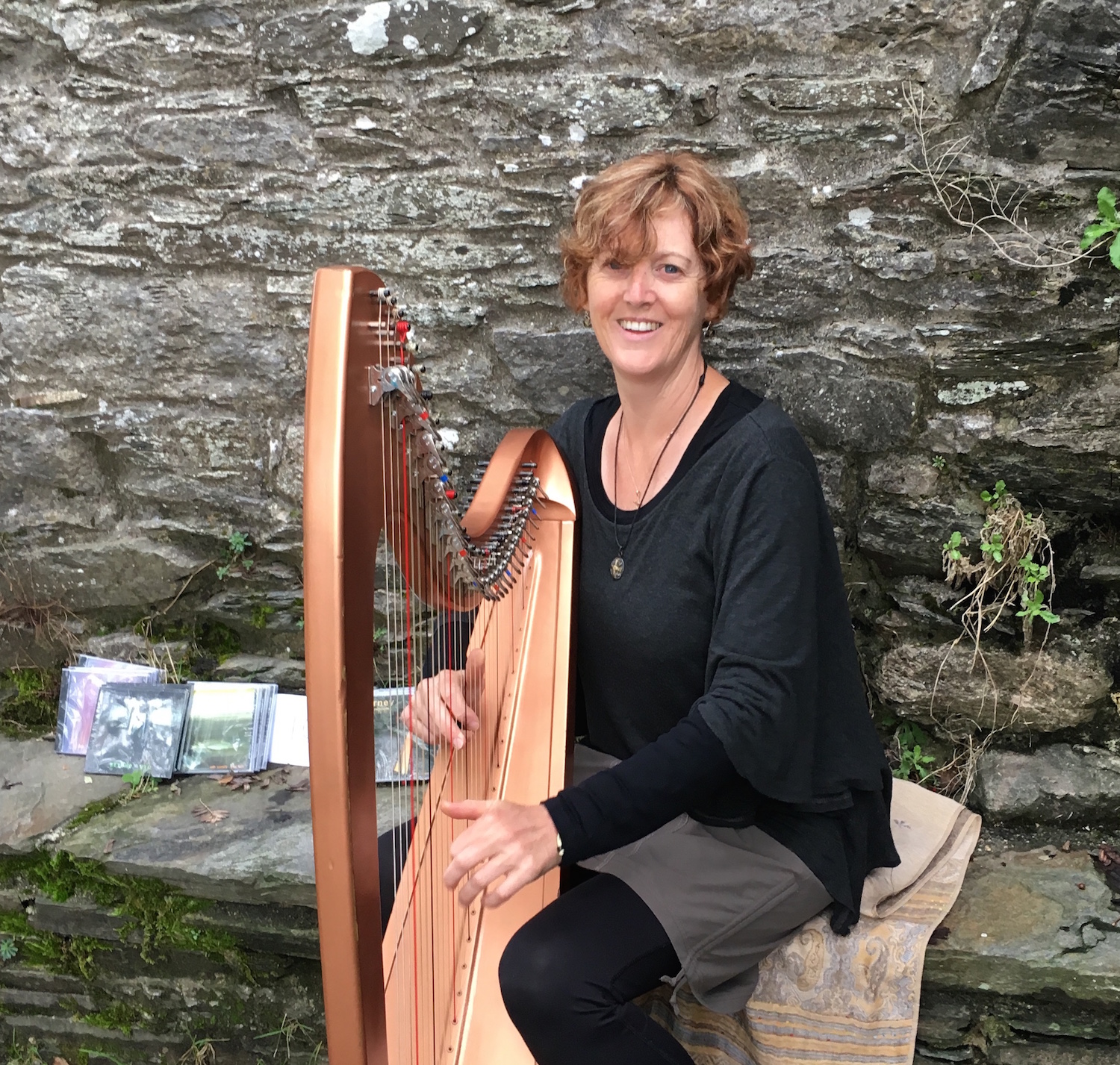 CATH CONNELLY
You are in for a treat as this popular performer returns to delight us with storytelling and the lyrical sounds of the Celtic harp. Cath's performance will include a selection of tunes from Ireland, Scotland and Wales as well as some original compositions. Relax and enjoy!
CHARM OF FINCHES
Charm of Finches are Melbourne sisters Mabel and Ivy Windred-Wornes. They sing dreamy harmonies: haunted folk tunes about heartbreak solitude and whispering trees and are a beloved fixture on the Australian folk festival circuit, known for their unique and beguiling sound, their signature interwoven sibling harmonies and honest soulful songwriting. "folk purity...affecting and emotional" – The Music
DANA SIPOS (CANADA)
Dana Sipos is an acclaimed Canadian songwriter's songwriter. "Delicate, slightly strange and completely mesmerizing (Gold Flake Paint UK)," Dana tours extensively throughout North America and Europe. Her new album, Trick of the Light, released on Roaring Girl Records in May 2018, is described as a "luminous and compelling work (Exclaim!)."
HANNAH SCHMIDLI
With her debut LP at the age of 14 and her most recent release in the middle 2018, Hannah has carved out her own niche in an indie folk acoustic styling; her melodies, beautifully blended harmonies and powerful lyrics belie her now 17 years of age.
HELLO TUT TUT
Hello Tut Tut takes its audience on an high energy, stimulating musical safari shaped by the aesthetics of cultures from around the world. Exploring their heritage through a unique blend of gypsy, klezmer, balkan and latin sounds, they will entertain with a finesse, charm and intensity that will get you up and dancing!
JOYCE PRESCHER
Dutch-born folk singer Joyce Prescher performs her poetic lyrics and haunting melodies in an intimate acoustic show. Joyce's beautifully crafted songs explore concepts of home, identity, love and death. Her moving performances are not to be missed.
KHRISTIAN MIZZI
2017's Troubadour artist Khristian Mizzi plays intimate, heartfelt Folk songs comparable to Folk music of early 70's Folk artists. Award winning songs and a voice 'like a warm hug', Khristian pulls audiences into his sphere with poetic, lilting tunes.
LILY & KING
Lily and King create rousingly catchy music that sits somewhere between a captivating 40's nightclub routine and the raw, rambunctious spirit of New Orleans street buskers. Dixieland punk, junkyard blues, sailor songs, weird carnie show tunes and the odd bit of curious pop, their music is joyful, beautiful and a bit dirty and wicked too.
LUCY PIERCE
Lucy's music weaves intimate narratives of raw heartfullness and tender vulnerability, as the cadence of her songs trace threads of meaning-making, drawing on myth and dream, quest and grief, to navigate the journey of her own becoming. Authentic and raw, this is music of the heart.
LUCY WISE
Lucy Wise has delighted audiences across Australia and internationally with her soulful voice and masterful storytelling. Her third album, Winter Sun received 4.5 stars in The Weekend Australian, and explores themes of love, joy and sadness, friendship and the relationships people form with their environment.
MALCURA
MALCURA are a "Heavy Flamenco" trio from Melbourne, Australia formed in 2013. From their beginnings as buskers in Melbourne's Bourke Street Mall, Malcura have emerged as one of Australia's most unique and exhilarating acts. Their music is as intricate and unpredictable as it is romantic and uplifting, fusing Flamenco instrumentation with Latin rhythms and a Rock'n'roll mentality.
MANDY CONNELL TRIO
Mandy Connell is a treasured secret in the Victorian music scene. She's what Scott Cook calls a 'lifer' – touring for nearly 20 years as herself or with bands. These days Connell is the creator and host of a brilliant duets series 'An Otherwise Quiet Room'. A brilliant performer, Connell has the ability to hold you still in the chambers of her heart- with a crack in her voice or a bend on her Jack Spira guitar. "Even Mandy Connell's line-check is impressive. Her lyrics are inspiring. 'The Garden' is glorious, and showcases the purity of her voice to perfection" – Brydget Chrisfield, The Music.
Nia Dance
Start your day at the River Folk Festival with an inspirational dance to fabulous music! Jacinta Birchall and Santha Press have extensive performance backgrounds, and are both local Nia Technique (www.nianow.com) facilitators who are passionate about creating a space where everyone feels comfortable to move in their own body's way.

Nia is an hour of movement fun that conditions your whole body to great dance music from all over the world. Find your own way of moving at your own pace in a friendly and supportive space.
Orpheus in the Underworld
Orpheus in the Underworld is a contemporary take on the Ancient Greek tale of love, lust and loss. A musician journeys to the under­world to take his lover back from the god of death. Along the way he meets a horny goat-man, a hip-hoppin ferryman and a 3-headed death-metal dog. Told through original songs with a sound spectrum encompassing gypsy jazz, rock, funk, and heart-rending ballads. Morphing effortlessly between narrator and characters, song and spoken word, this show exists in the immediacy and intimacy of true storytelling. Entranced audiences, with their hearts on their sleeve, travel the path with Orpheus. Pondering the reasons, examining their responses, never taking their eyes off the man in front of them. The show has received critical ac­claim and its fans include a Hell's Angel through to a Pulitzer prize winner. All have been left examining...

What have you done for love?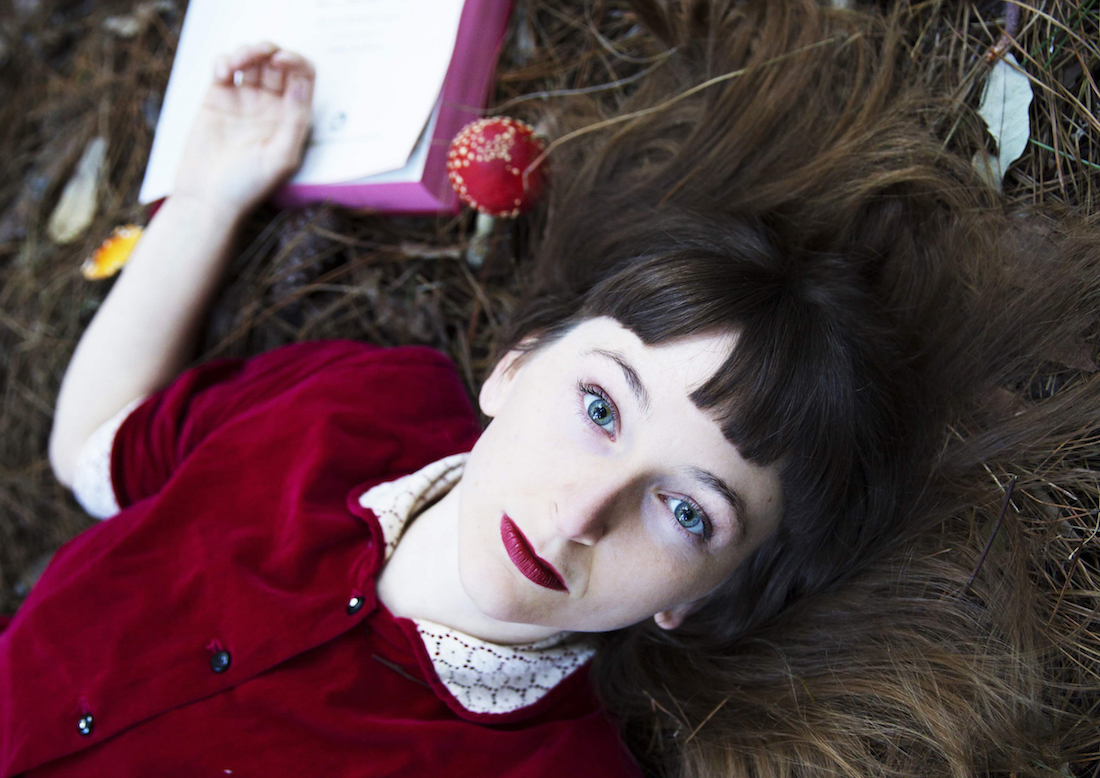 PHOEBE LIKE THE MOON
Phoebe like the Moon is a Byron Bay born, Warburton-based folk musician, vocalist and multi-instrumentalist, whose powerful stage presence, mesmerising voice, and intricate melodies have won the hearts of all who hear her. Phoebe's songs are stories, weaving a tapestry of haunting folklore and fairy tales like a map of her heart.
RED TAIL RING (USA)
Michigan-based, Red Tail Ring are Laurel Premo and Michael Beauchamp. Together they create intricate arrangements of original folk music and traditional ballads with banjo, fiddle, guitar, and lush harmonies. "The very best of the 21st century's minimalist and highly original folk music... a peerless duo." – American Roots UK.
SAGE
Classically trained yet folk inclined, cellist-singer-songwriter Sage crafts mesmerising songs and stories born from a collision between her musical worlds. Swapping out the much-loved acoustic guitar for a cello, she proudly represents an exciting trend among contemporary string players across the world. Sage has shared her music with local Melbourne audiences at events including White Night Melbourne, Folkscray!, the Longplay String-er Songwriter Residency, and as a finalist for the Alex Legg Memorial Scholarship. In 2019 Sage is set to release her first single produced by fellow genre- transcending artist Vaudrey. Her sound is an alternative blend of ethereal vocals, raw cello accompaniment, and lush harmonies.
SANTA TARANTA
Santa Taranta is a Melbourne-based band playing a mix of original music and traditional music from southern Italy. The group has won over crowds at the National Folk Festival, Brunswick Music Festival, Piers Festival, Fairbridge Festival, Illawarra Folk Festival as well as many concerts at prominent Melbourne music venues. Santa Taranta plays Pizzica, Tammurriata, Stornelli, as well as Polkas from the barbershop and the occasional serenade d'amore, with a contemporary, worldly flair. They will infect your blood and keep you dancing like a spider and weeping like la Madonna…
SCOTT COOK & THE SHE'LL BE RIGHTS (CANADA)
Canada's Scott Cook has distilled the stories collected over a decade touring across Canada, the USA, Europe, Asia, and Australia into straight-talking, keenly observant verse. In 2017 he released his sixth studio album, Further Down the Line, which earned his second Canadian Folk Music Award nomination, and comes packaged in a 132-page book containing a look back, in words and pictures, on his last decade of near-incessant travel. Having already completed six tours of Australia, 2019 finds him back in Australia with a new intercontinental stringband, consisting of fellow Canadian Bramwell Park on banjo, and Aussie comrades Esther Henderson on fiddle and Liz Frencham on upright bass. All the hard miles notwithstanding, he still believes that songs can change your life, and your life can change the world.
THE SEDUCEAPHONES
The Seduceaphones are a Balkan Brass Band that at the heart of Melbourne's World Music scene. Their unique musical style is a powerful fusion of both culture and innovation drawing from Yugoslavic Brass traditions and Melbourne's ever evolving music scene. They are a full body experience that never fails to move the crowd in new and unusual ways!
SPIRITUS
Spiritus are three powerful Chilean-Australian women who's Neo-Soul infused Roots music is a translation of personal experience, using intricate vocal arrangements and emotional storytelling. With syncopation and punchy lyrics, Spiritus will captivate, enrapture and have you hanging off every word.
Stringmania Workshop
Bring your fiddle (or other stringed instruments) and come make some music with some Stringmanics! Come and learn a Celtic tune, some tricks and techniques, and get a taste of the fun and the traditional music on offer at Stringmania camp. All levels and all ages welcome.

Directed by international fiddle superstar Alasdair Fraser and supported by the Melbourne Scottish Fiddle Club, Stringmania is an immersive traditional music camp for string musicians from beginner to advanced, who are passionate or curious about contemporary and traditional music. Stringmania 2019 runs from September 30 till October 6 right here in Warburton.
THE ANECDOTE
A captivating virtuosic and fire-spirited acoustic trio. With cello trumpet percussion and soaring vocals their music is a unique marriage of sculptured songs poetic lyrics fiery improvising and spacious interweaving. Drawing from elements of folk, world music and reggae. The Anecdote are a stunning live experience, impassioned in performance.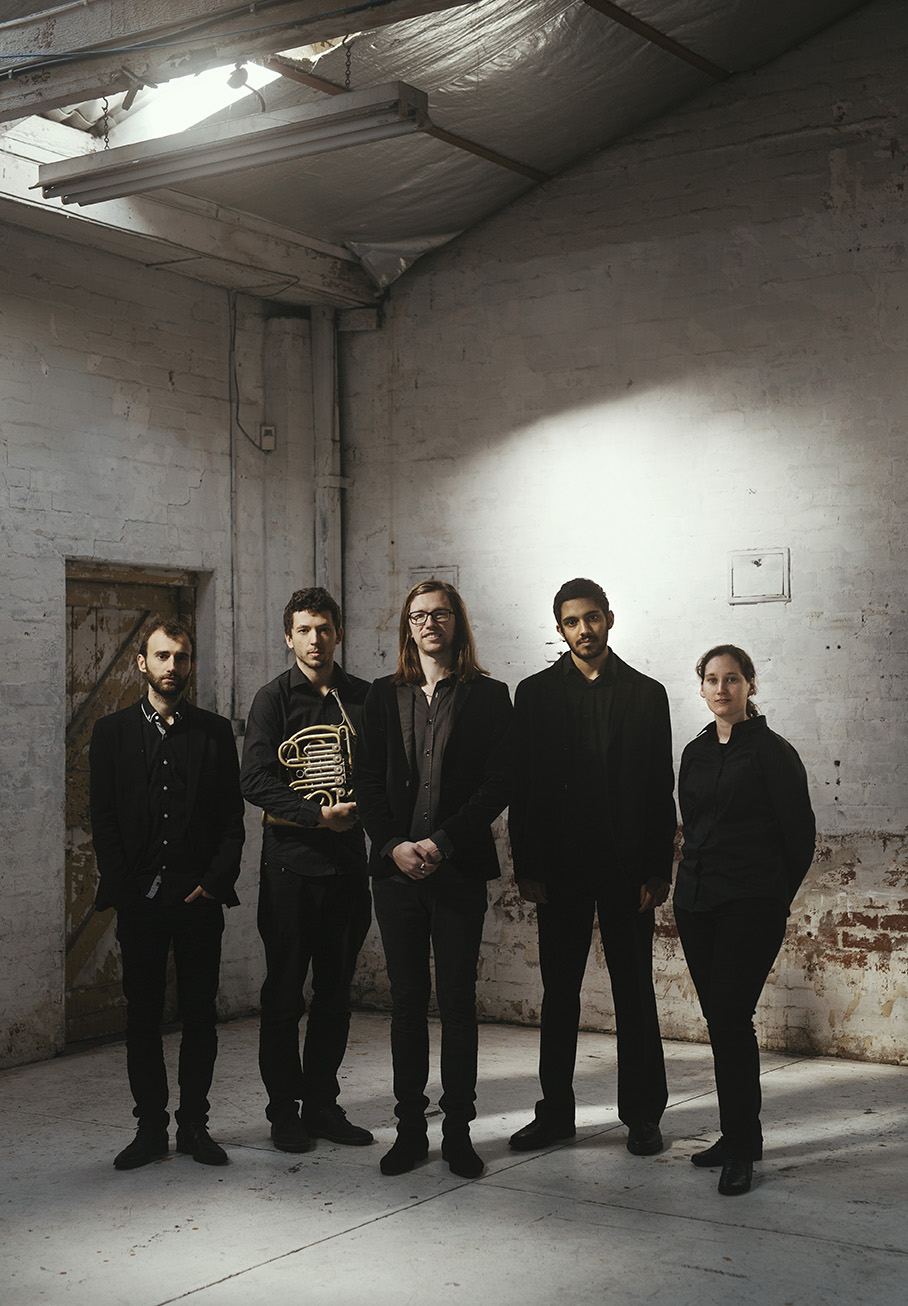 THE BEAN PROJECT
From the eastern suburbs of Melbourne come The Bean Project, a vibrant brass-folk quintet blending the raw sounds of folk, jazz and singer-songwriter - most aptly described as 'the odd marriage of The Cat Empire and James Taylor'.
TINMAN
Born out of a New Year's Eve campfire sing-along, Tinman are a contemporary folk outfit in love with their heritage and building into new territory. Infused with the unusual voicings of mandolin, cigar box guitar, piano accordion, ukulele and dreamy vocals, the quartet come together to create an electric live performance.
TOM RICHARDSON
Tom Richardson is your newest oldest friend. And his brand new offering - Promise of the Light - will leave you feeling as fulfilled as your most inspired coffee date. Toms songwriting, story telling & intricate guitar playing are a delicate balance of grace, truth and passion, evident of an artist whose soul shows signs of unpaved back-roads, with sleeves stained by countless hearts from all corners of the globe. Appreciating the liberation in exploration and privilege of forging relationships with listeners and cultures around the world, Tom has performed in 15 different countries, reflected in musical arrangements better categorised by emotion and experience, rather than genre.
WOODY'S WORLD
Woody's World - Music 4 kids, has been touring the country for the past three years. Woody is thrilled to return to his home tour to release his second album - Ukulele Kids. Festival workshops encourage patrons to get involved in this community celebration of music and performance.
YOGA LOVES MUSIC
Imagine a yoga practice, merged with live music, humour, playfulness and connection. Step into a soulful blend of contemporary grooves, weaved with traditional mantras and paired with heart wisdom. A workshop combination of live sound and a yoga practice fuelled on waves of collective vibes & breath, invoking the community spirit of Woodford & awakening the festival mojo! Yoga loves music is an invigorating hybrid of live performance and physical practice. This fusion spans genres and moods, sometimes leading to spontaneous dance but other times inviting soulful moments of quiet contemplation. It's a natural marriage between two disciplines that, at their core, are designed to bring about freedom from within & a sublime state of mind. This merging of the sonic and the physical, while not devoid of ridiculous moments, marks an evolution in the way we experience yoga!
Children's Activities
The River Folk Festival will be hosting a Children's Activity Space in St Mary's Hall on Saturday 16th March from 12noon-3pm. All children must be accompanied by a ticket holding adult.
Activities include:
- Chillout space with books and cushions
- Clay Play ($5) - (Fundraising for Yarra Valley Community Pottery Studio NFP)
- Felting with Naomi
- All Day Art
- Face painting